Nord Star USA Yachts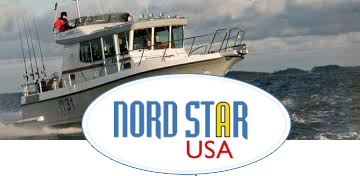 Nord Star boats are built in Kälviä, Finland. This area has long had a tradition in boatbuilding with many famous names like Nautors Swan, Botnia Targa, Minor, Finnmaster, Grandezza, Bella and Aquador being built in the same area. The availability of traditional skilled craftsmen and specialist subcontractors in the area have enabled production of the Nord Star range to be continually developed. The company owner Oli Lindkvist, like his father and grandfather before him has been in boat building all his life, the family yard have 80+ years experience and built over 3000 boats. Nord Star has been awarded ISO 9001:2000 quality standard.
The ability of Nord Stars to cope with difficult conditions makes them an ideal all rounder for the Northeast and useable 12 months a year. Contact us today to learn why Nord Star is the perfect boat for you.